Safety Evolution Feature Overview
Complete Safety Management Software
Manage your safety, people and assets by giving workers in the field complete access to your safety program.
Build Safety Forms, Upload Reference Documents, Manage Certificates, Assign Training, Monitor Compliance and so much more...
POWERFUL FEATURES
Benefits of Safety Software
SAFETY IS THE COMMON DENOMINATOR
Get the most out of your Safety Management Software
Safety Management

Incident Management

Learning Management

Employee Management

Asset Management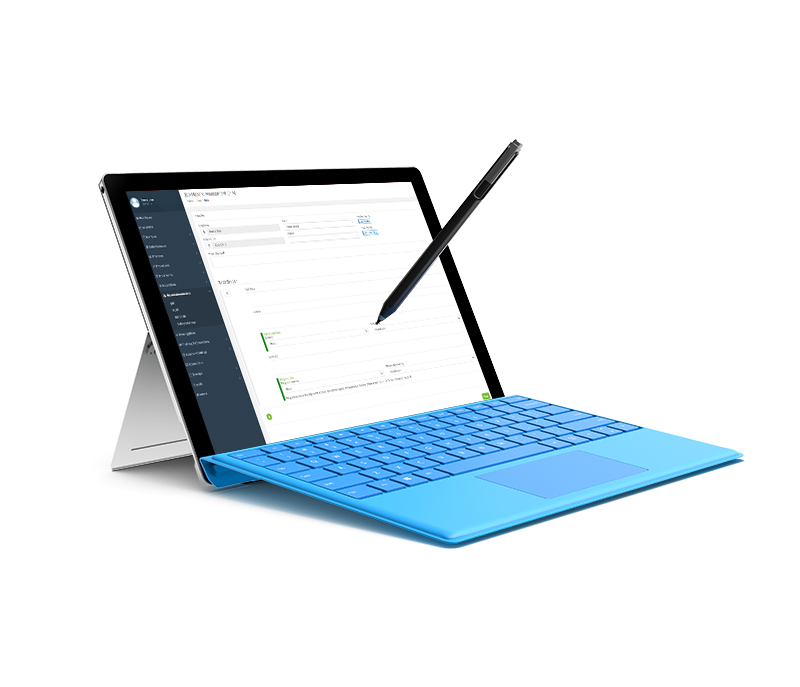 Safety Management should be efficient, effective, and actionable
Your manuals and forms are at the fingertips of your key stakeholders and your data is not just accessible but meaningful and in real-time.
Centralized, real-time forms give clarity across organizations, r
eport dashboards connect your safety, people, and assets
, searchable safety documents on every worker's device,
and get more for less than paper systems.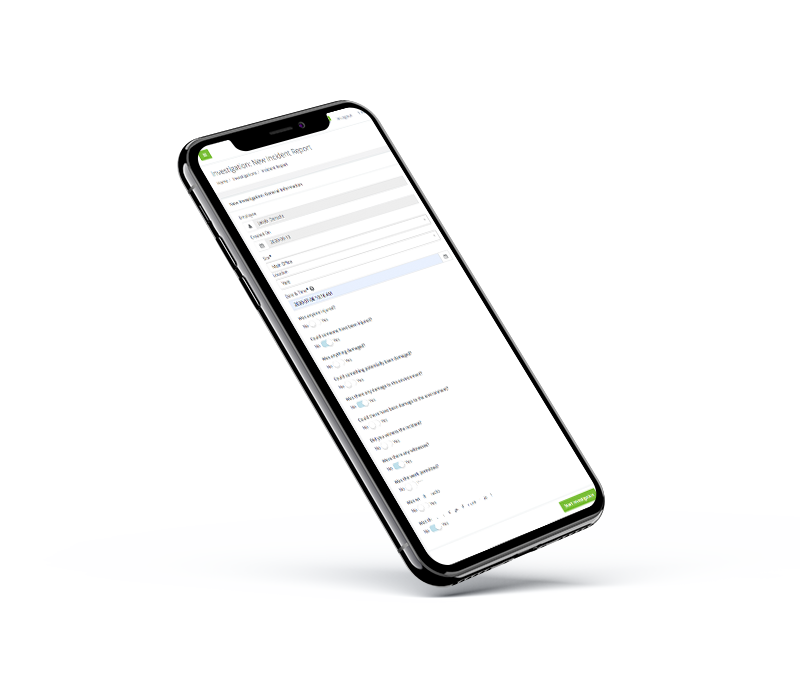 Incident Management lends a hand when you are under pressure
You work so hard to prevent workplace incidents but when they happen we have your back. Our investigation process was designed to guide you through tracking down documents, drilling down to the root cause of the incident, and correcting deficiencies.
The worker is coached through the field reporting process, completes investigation without travelling to the scene, quickly link supporting documents from the database, and real-time Incident KPI Dashboard.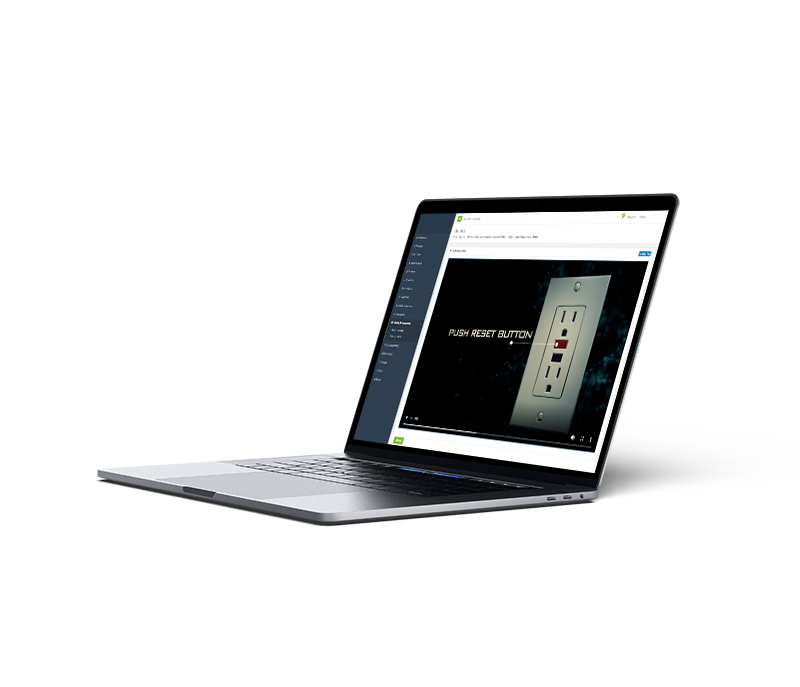 Take the lead with Learning Management
Well-trained workers have fewer incidents, take pride in their work, and buy into safety. Training shouldn't be hard to access and that's why we built the Learning Manager. Training courses can be taken on any device and automatically populate your training matrix and employee management profiles.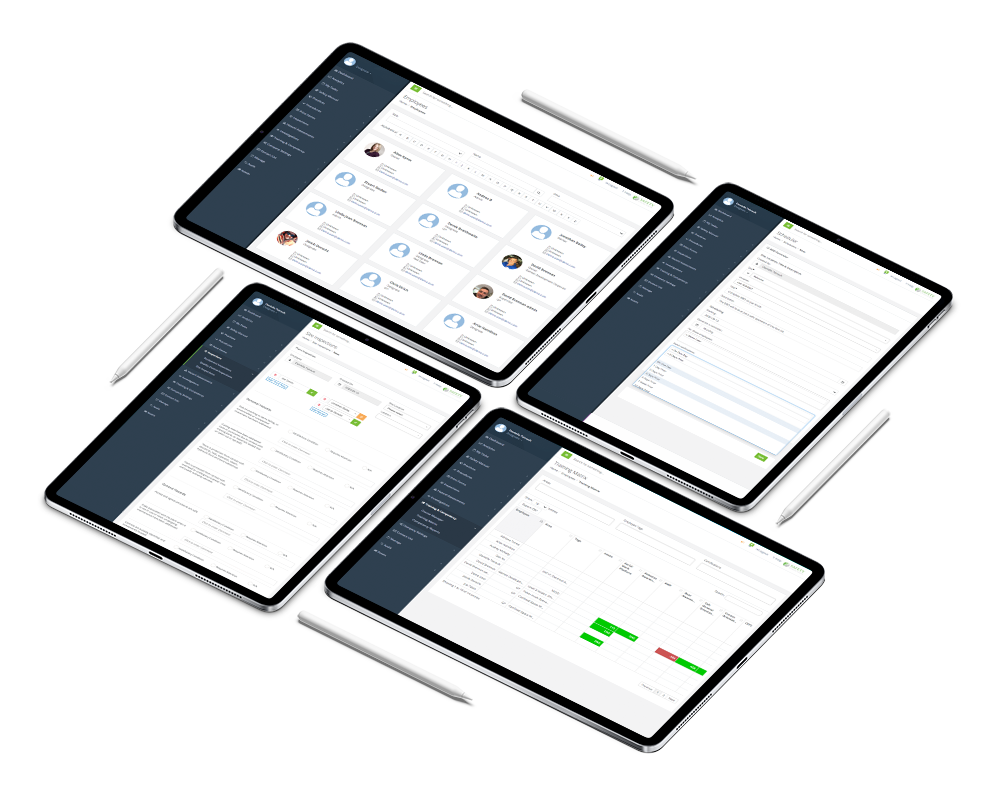 Employee Management streamlined for connection
Managing your workforce can be an administrative slog. We streamlined this process through automating employee onboarding and tracking certifications and their expirations. Your employee's comprehensive profile ensures you assign the right employee for the job.
Track safety buy-in to validate hard work,
invest in your workers through developing competency, tools to steward your team towards a safer tomorrow, and detailed employee records accessible across devices.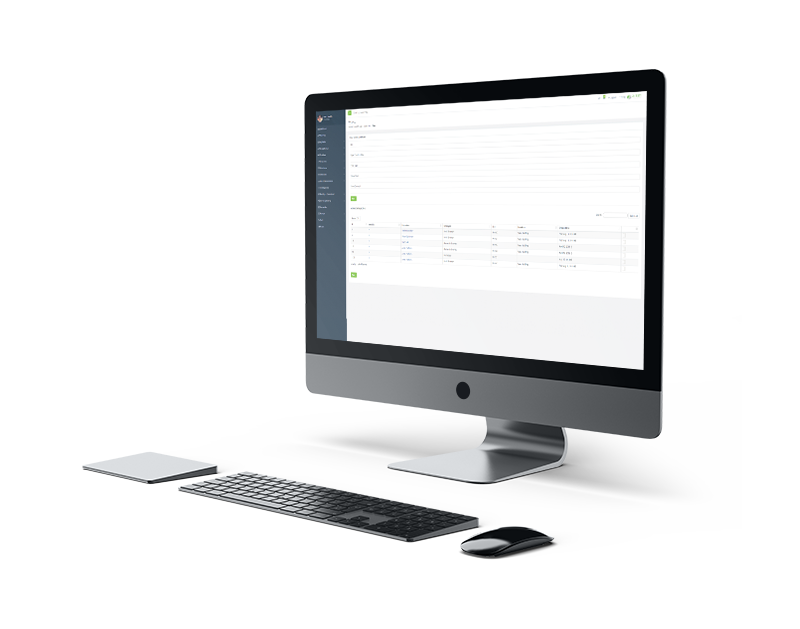 Get more from your equipment with Asset Management
You can decrease the chances of surprise repairs or stranded employees by scheduling and tracking your preventative maintenance plan. Real-time inspections and reports allow your management team to work efficiently to decrease downtime by up to 95%.
Inspections automatically identify repairs, repairs are assigned and completed in the action system, asset records auto-update when activities are completed, and upload user manuals and certifications for each asset.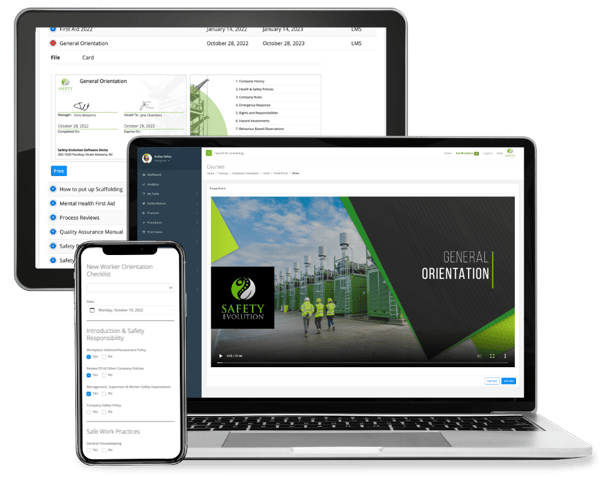 NEW HIRE SAFETY ORIENTATION
Want Consistent Orientations Delivered Every Time?
Looking for an easier way to facilitate safety orientations?
Need better tracking of orientations and certificates?
Struggling to get workers to complete their onboarding checklist?
Integrated Learning Management System
Tired Of Chasing Workers To Get Re-Certified?
Spending hours tracking training through excel and missing expired certificates?
Waiting for the worker to provide proof of the updated OSHA training?
Wish you had a notification to let you know ahead of time training was expiring?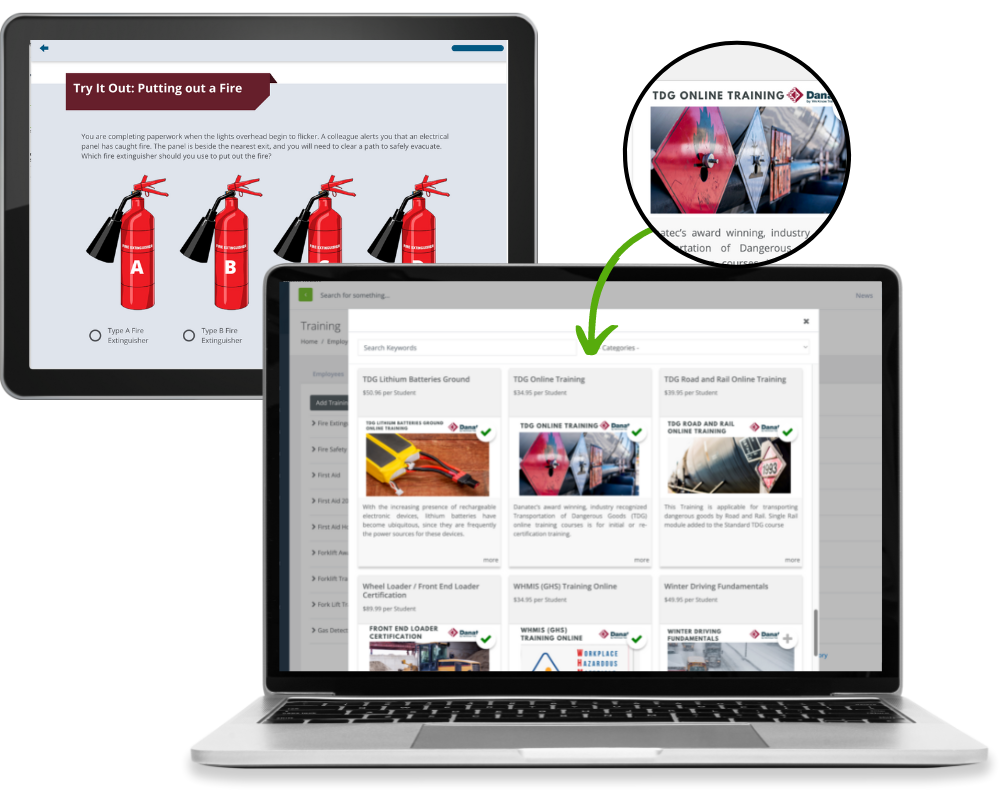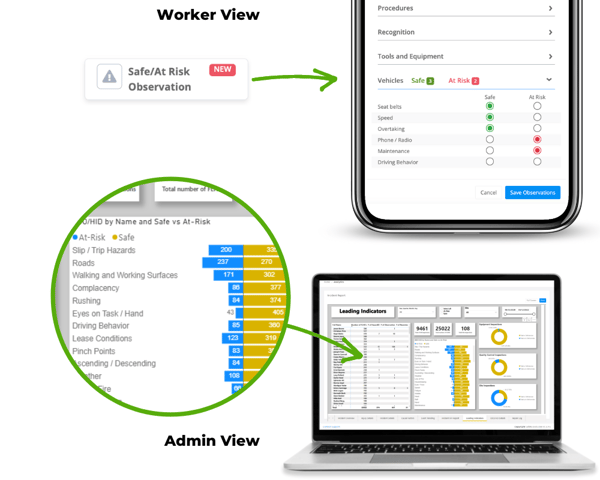 Digital Safety Forms
Struggling To

Manage Paper Forms?
Is your team missing capturing Hazard ID's? Chasing workers for hazard assessments? Are you spending hours gathering forms to analyze trends?
Incident Reporting & Investigations System
Need Help With

Workplace

Incident Investigations?
Are your Incident Reports missing critical information required to perform an Investigation?
Do your Investigations miss the root cause of the event causing incidents to repeat on a regular basis?
Wish you had better data from Investigations to help reduce incident rates and give better insight into trends?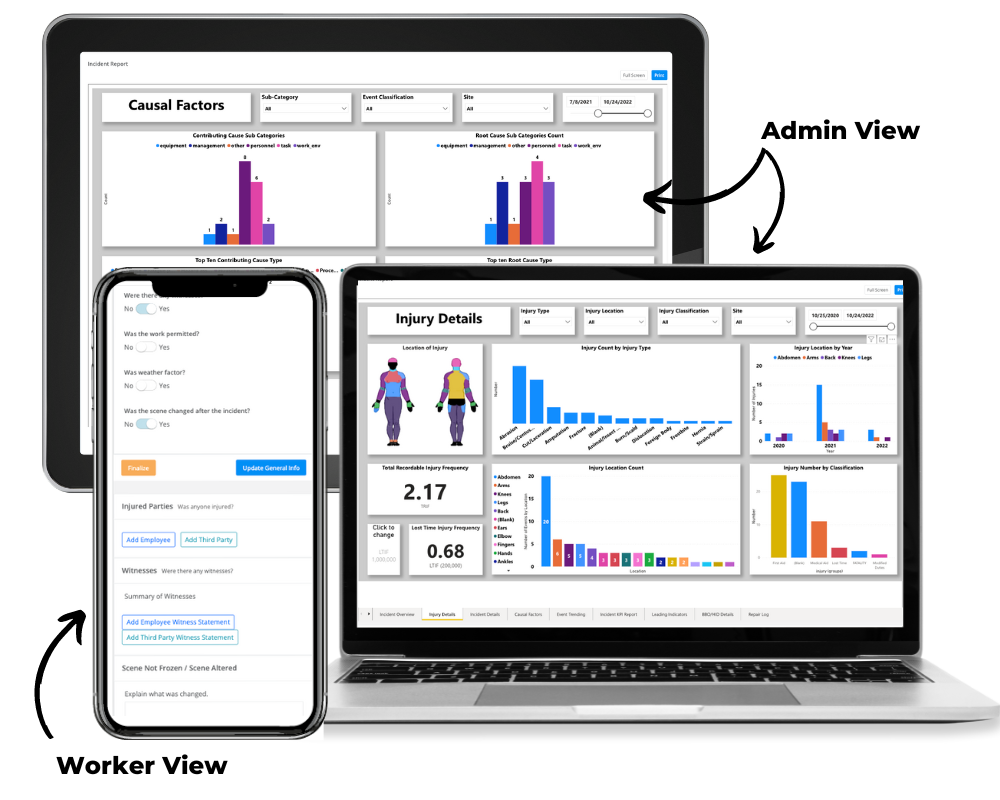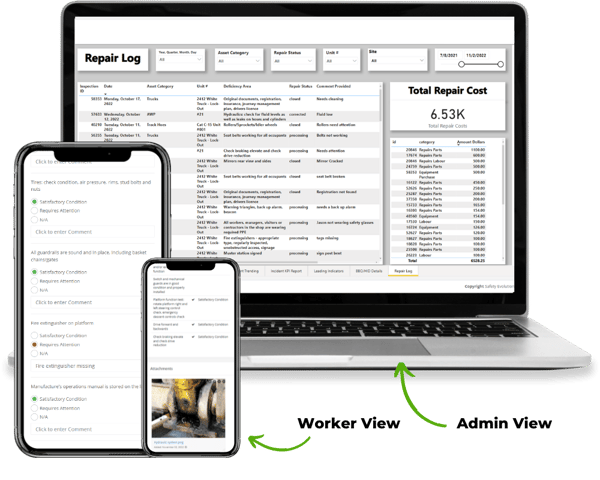 Reduce Equipment Downtime, With Asset Management
Tired of Equipment Inspections Being Missed?
Waiting days to see an equipment inspection?
Under pressure to prove that repairs were completed per OSHA/ manufacturer recommendations?
Do you know how much equipment downtime costs your company?
Offline / Online Mobile App
Chasing Workers For
Missed
Safety Forms?
Hazard assessment & commercial vehicle inspections being missed in the field?
Over-tracking down signatures for safety meetings?
Are forms handed in without critical information?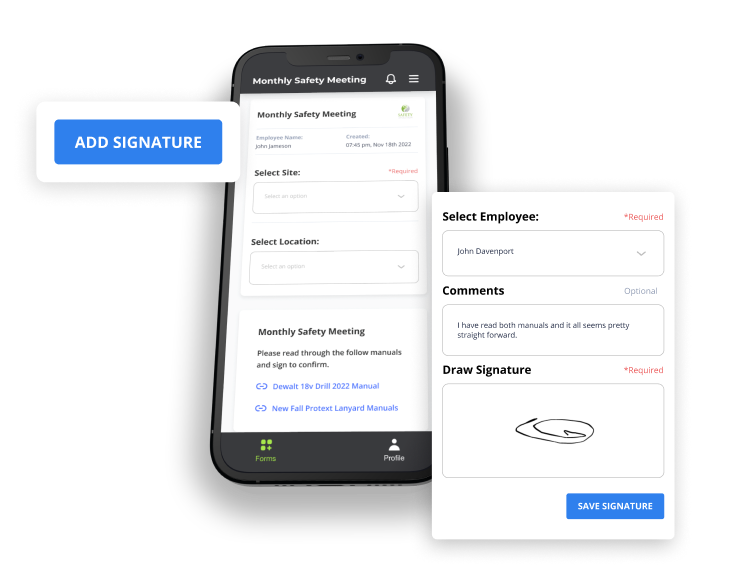 Top 10 Features
Build Custom Forms: Hot Work Permits, Confined Space Log, Emergency Response Plans, JSA, OSHA 300, Hazard Assessments, etc

Employee Profiles that Track Worker Certifications & Training with 30-day Expiry Notifications

Schedule Inspections for Equipment & Locations with Automated Corrective Actions

Preventative Maintenance & Asset Management System

Learning Management System with ClickSafety, Danatec & ALARA Certified Courses

Hazard ID, BBO and Near Miss Reporting
Safety Manual, SDS, Safe Work Practices & Procedures Searchable In Your Safety Software

Full Incident Reporting & Investigation Management System

Create Custom Orientations & Training Courses with Quiz's

Pre-Built Analytic Reports that Produce KPI's

SEE MORE FEATURES

Safety Evolution Software was the tool we needed to unify our safety program and have a more manageable system. The team at Safety Evolution goes above and beyond and is always available to answer questions, fix problems, and walk you through the tools that you are learning to use.
Trusted by Companies Just Like You
What our customers are saying
"Safety Evolution worked tirelessly to create an entire safety system catered to my business by my deadline, and they have always continued this same level of support. I would recommend Safety Evolution to anyone who has a need for a high-level, state of the art, safety system. They will not disappoint you."
"One thing that makes me the happiest is the service and support. As soon as you need something it is done, and fast. With other safety management companies I have worked with- you were lucky if you got a callback, and when I needed something it happened very slowly- if at all."
"Our safety program was in need of a major update. We decided to work with Safety Evolution and our safety program has never looked better."
RETURN ON INVESTMENT
Curious how going digital can save you money?
Results
Hours needed managing paper
/yr
Cost to manage safety on paper
$
/yr