Reduce Equipment Downtime, With Asset Management
Connect Your Assets & Safety In One System
Decrease the chances of surprise repairs by scheduling and tracking your preventative maintenance plan. Workers complete inspections which are connected to work orders and assets.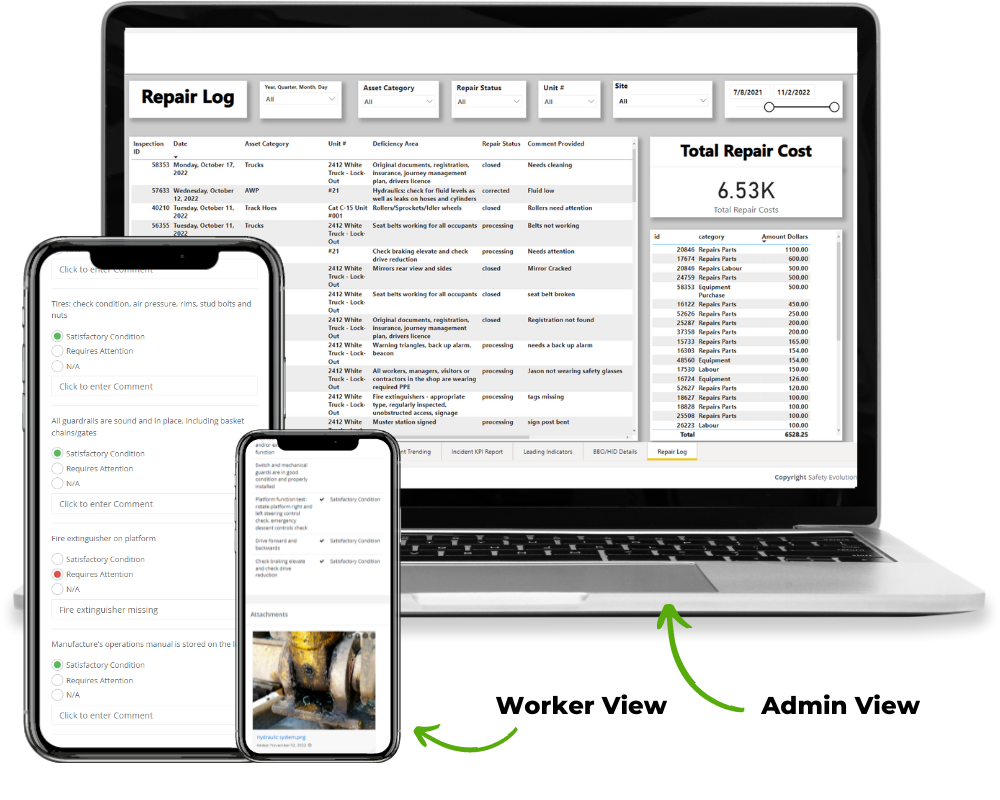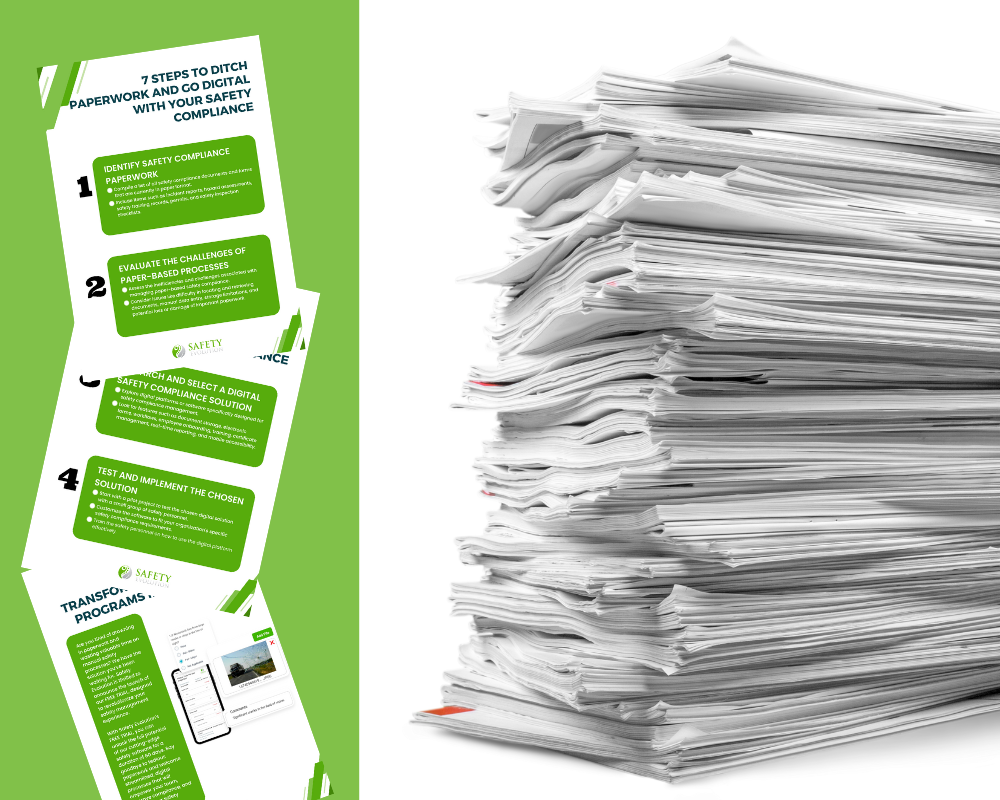 Free Guide
Ditch Paperwork and Go Digital!
Discover the roadmap to a digital transformation of your safety compliance regime in just 7 crucial steps!
Just follow the steps, and we assure you a simplified safety management landscape saving countless hours and increasing operational efficiency. It's time to go digital! Secure your checklist now and kickstart your journey!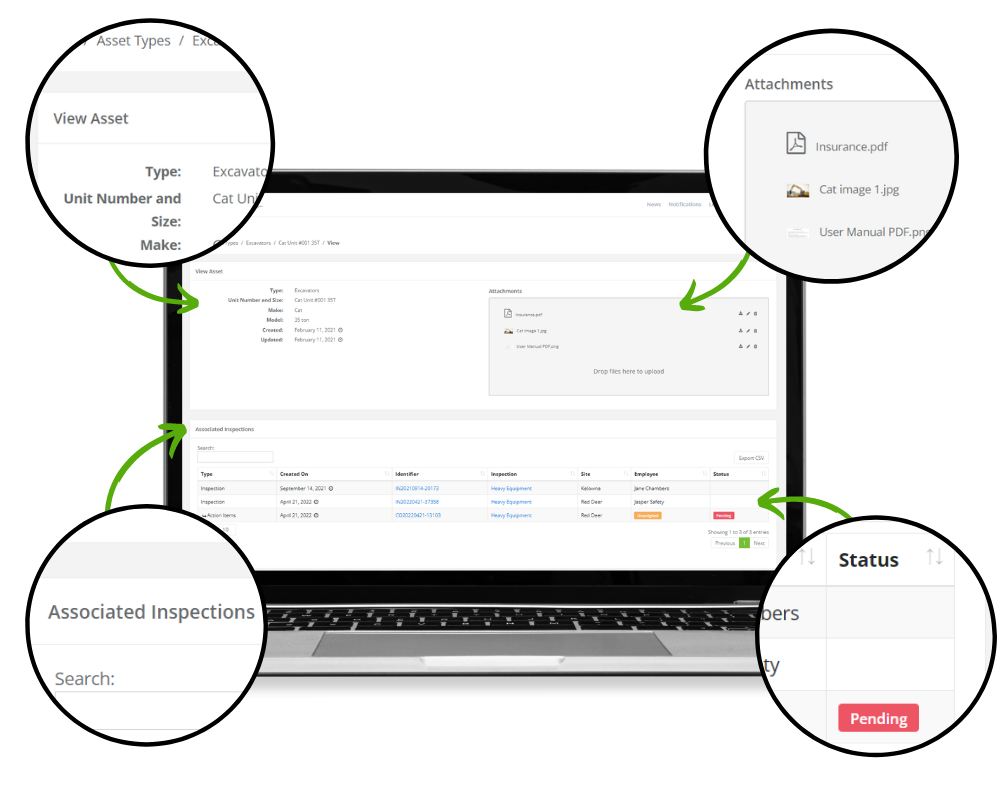 "

We need one place to find our asset information.

"
Equipment & Asset Management Software.
Upload assets into the system, choose what properties you want to track such as serial number, purchase price, etc. Upload documents, owner manuals, registration, insurance details and more.
All equipment inspections and repair information link back to the asset with work orders. Managers can easily view this information in the field when needed.
"How many days do I have to wait till I see an inspection?"
Access Pre-Trip & Equipment Inspections in real-time to dispatch Mechanics.
Equipment Inspections are filled out by the worker with required fields, locations, photos, timestamps and signatures. Maintenance technicians and managers can view the inspections, get notified immediately of deficiencies, schedule repairs and pull reports as needed.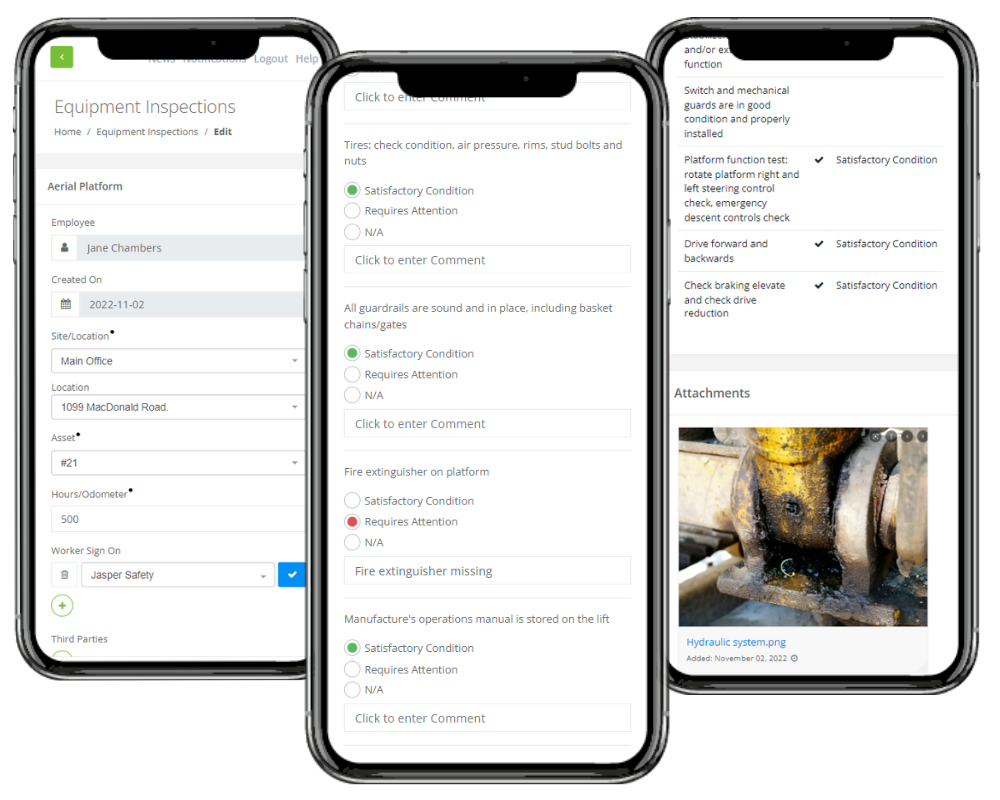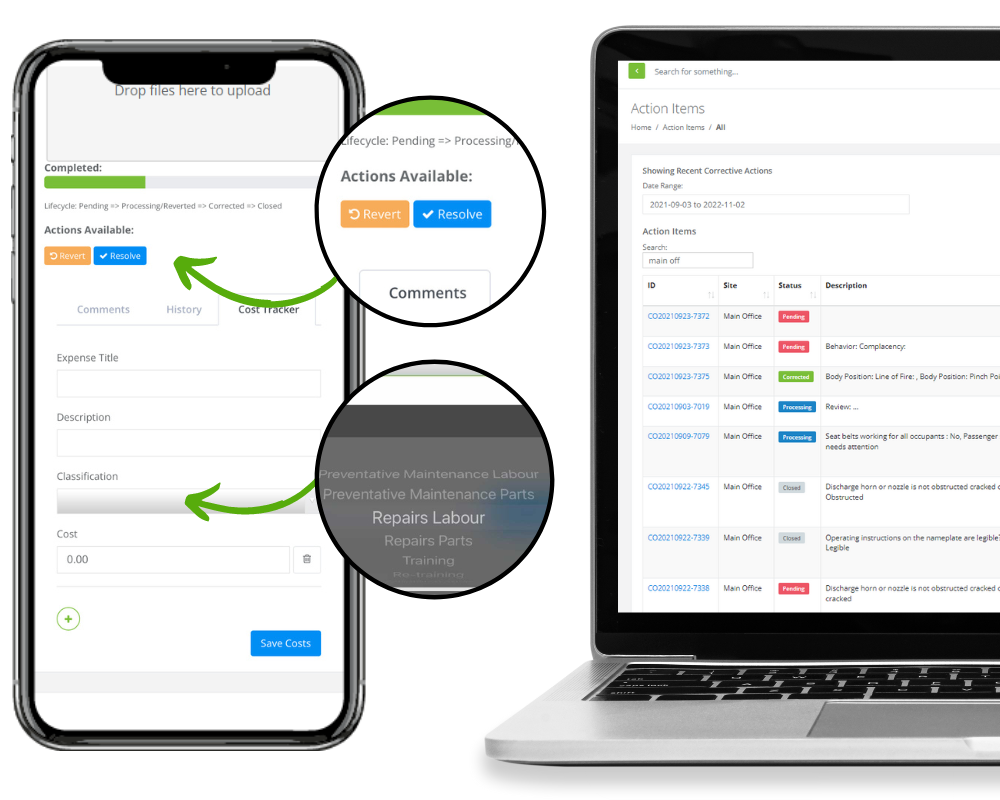 "

How do I prove that our repairs were completed to DOT inspection officer?

"
Instant Work Orders & Repair Logs to prove Compliance.
As repairs are reported on equipment inspections, the system workflow produces instant work orders for your maintenance team.
Worker orders are easy to review and manage by adding comments, documents, images, invoices, and tracking costs such as repair parts and more. DOT compliance is proven with repair logs that track all activity till completion.
"The commercial vehicle inspection was missed."
Schedule Inspections to reduce unplanned downtime and fines.
Schedule preventative maintenance and third-party inspections for all your assets. Assign employees, frequency of service, and frequency of reminders. Workers will be alerted with notifications.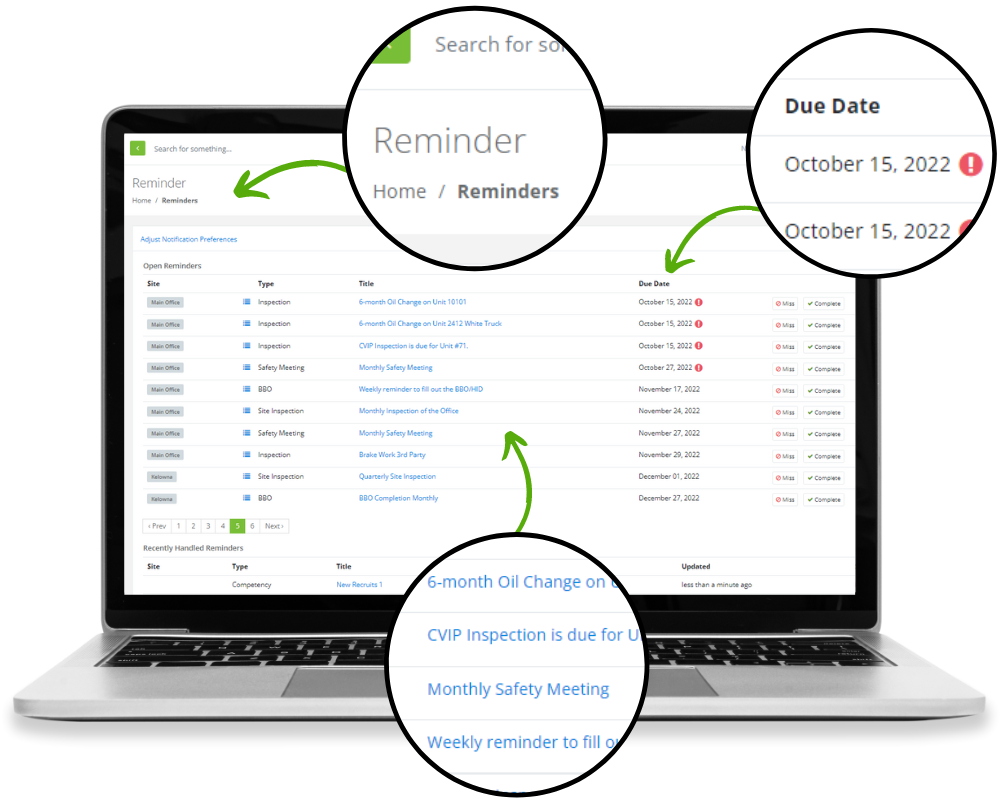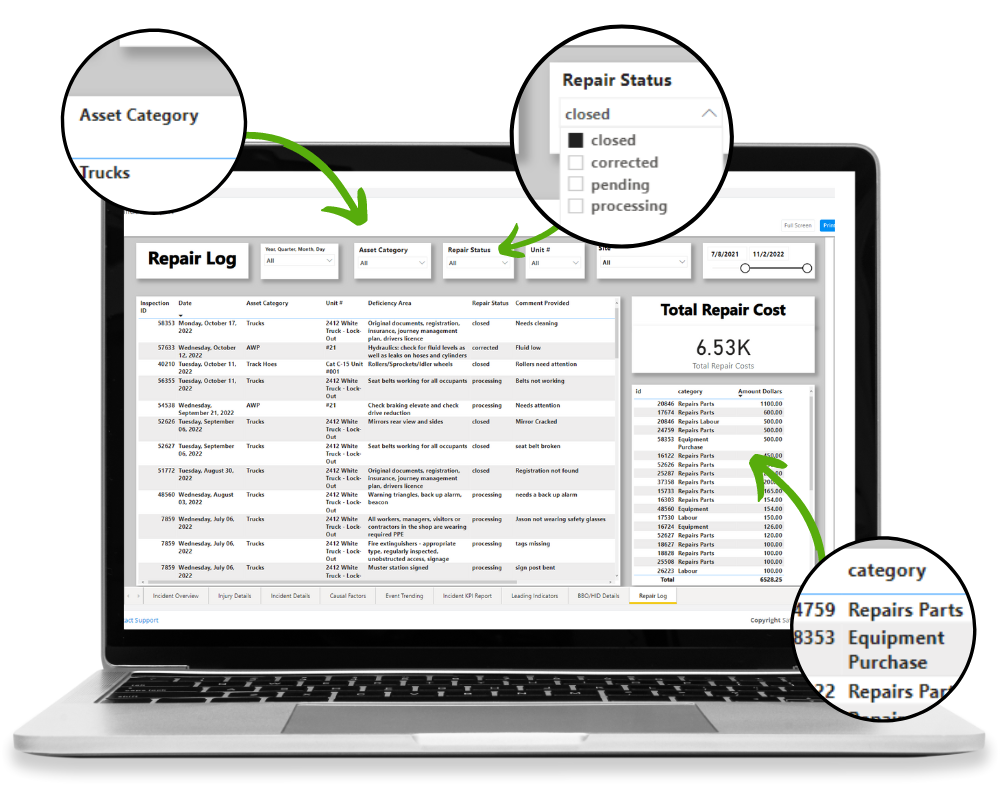 "How much has equipment downtime cost the company?"
Maintenance Reporting Dashboard powered by Microsoft PowerBi
Your full maintenance history is uploaded into your repair log within Analytics. Filter by location, asset category, unit, repair status and time. Know how much downtime is costing you.
FEATURES
Here's all the good stuff
Asset Tracking
Capture all the details on your assets and upload into the system for organization.
Reference Documents
Store owner's manuals, registration, bill of sales and more.
Searchable Database
All data from inspections and corrective actions is stored with the asset for easy searchability.
Custom Equipment Inspections
Give workers offline/online access to your equipment inspection forms.
Action Items / Work Orders
Auto-generated corrective actions/work orders from deficiencies that are reported by workers.
Notifications & Alerts
Managers are notified of deficiencies in real-time that are reported on their sites.
Maintenance Scheduler
Schedule preventative maintenance work to extend your equipment lifespan.
Repair Log
Full maintenance history is uploaded into your Repair Log Dashboard powered by Microsoft PowerBi.
TESTIMONIALS
What our customers say
Safety Evolution has a broad platform on both safety and asset management. It is very beneficial in the sense that, I am able to see my equipment inspections, manage maintenance, and audit it all remotely.
We have real-time access to our data. Gone are the days when we are waiting for forms and inspection reports to be submitted. Everybody has access to that in real-time and can coordinate their own day.
Safety Evolution Software was the tool we needed to unify our safety program and have a more manageable system. The team at Safety Evolution goes above and beyond and is always available to answer questions, fix problems, and walk you through the tools that you are learning to use.
LEARN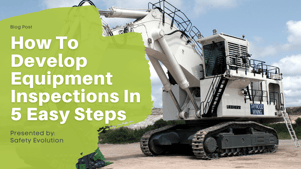 Your company's Preventative Maintenance Program is a key component for business success. Preventative maintenance is just that…preventative. Stopping breakdowns or equipment-related injuries before they happen!
Free Guide
The 7 Steps to a World-Class Incident Investigation
Get our free guide to help with your workplace Incidents & Investigations. Also includes templates for Incident Reports, Investigations, Root Cause Analysis & Corrective Action Plans.