Integrated Learning Management System With Click Safety, Danatec, ALARA
Tired Of Chasing Workers To Get Re-Certified?
Choose from over 100+ Click Safety, Danatec and ALARA online training courses and never chase a workers certificate again. Safety Evolution's Learning Management System does it all: assign, track, auto-upload certificates and 30-day expiry notifications.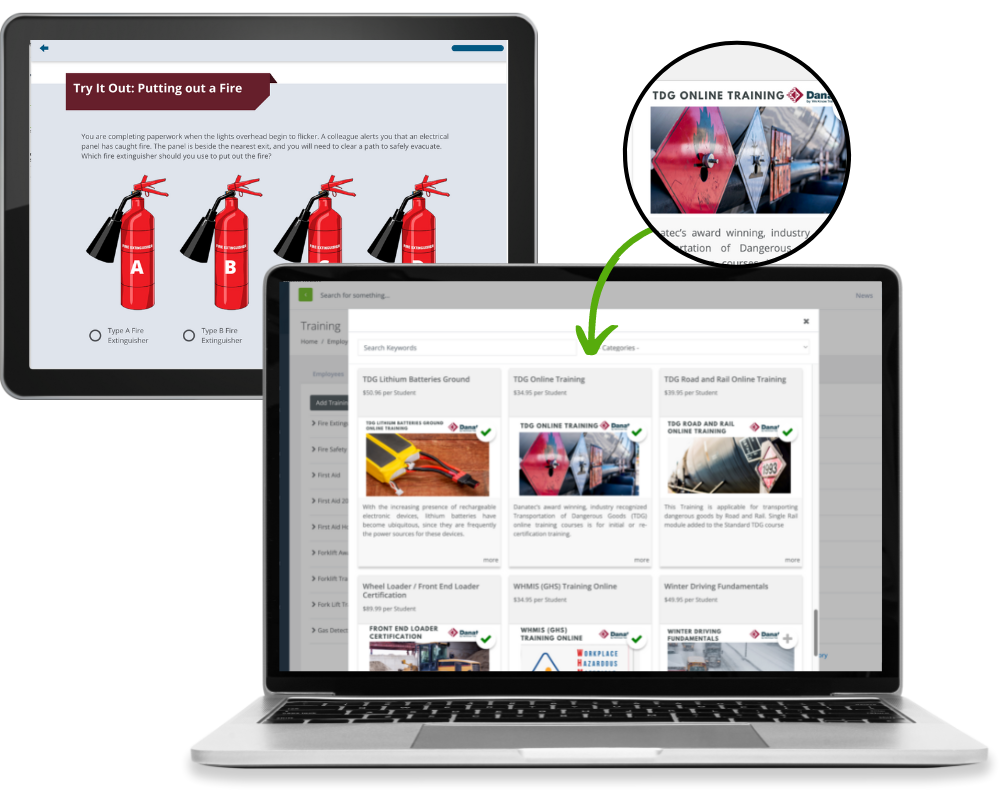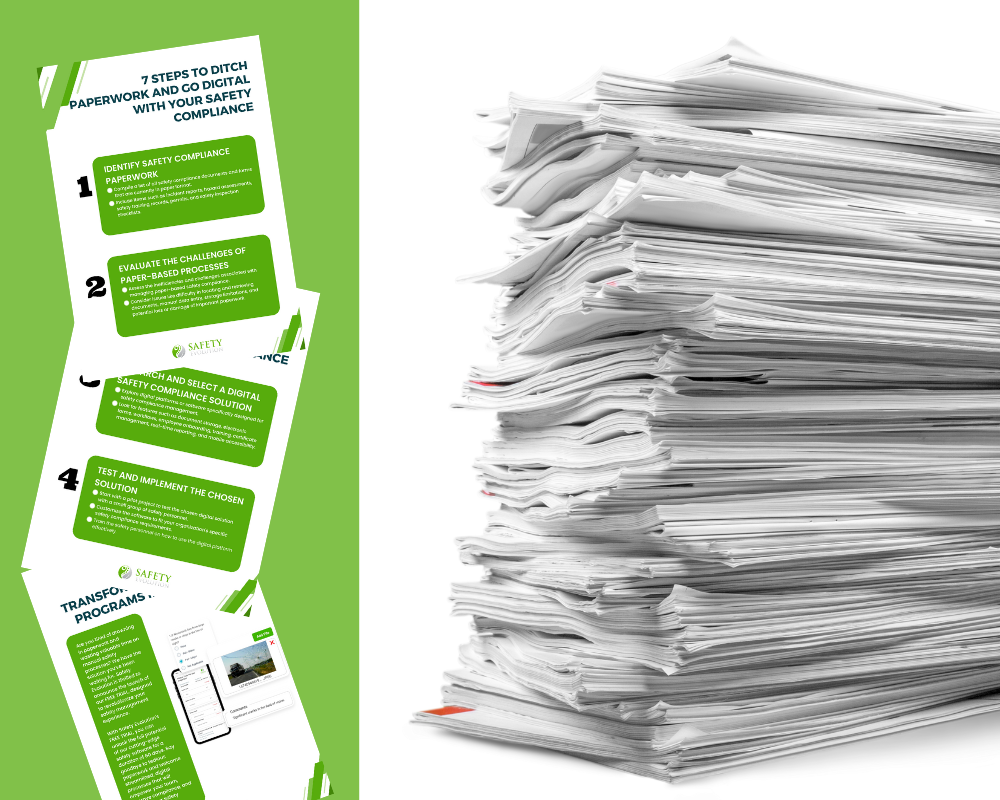 Free Guide
Ditch Paperwork and Go Digital!
Discover the roadmap to a digital transformation of your safety compliance regime in just 7 crucial steps!
Just follow the steps, and we assure you a simplified safety management landscape saving countless hours and increasing operational efficiency. It's time to go digital! Secure your checklist now and kickstart your journey!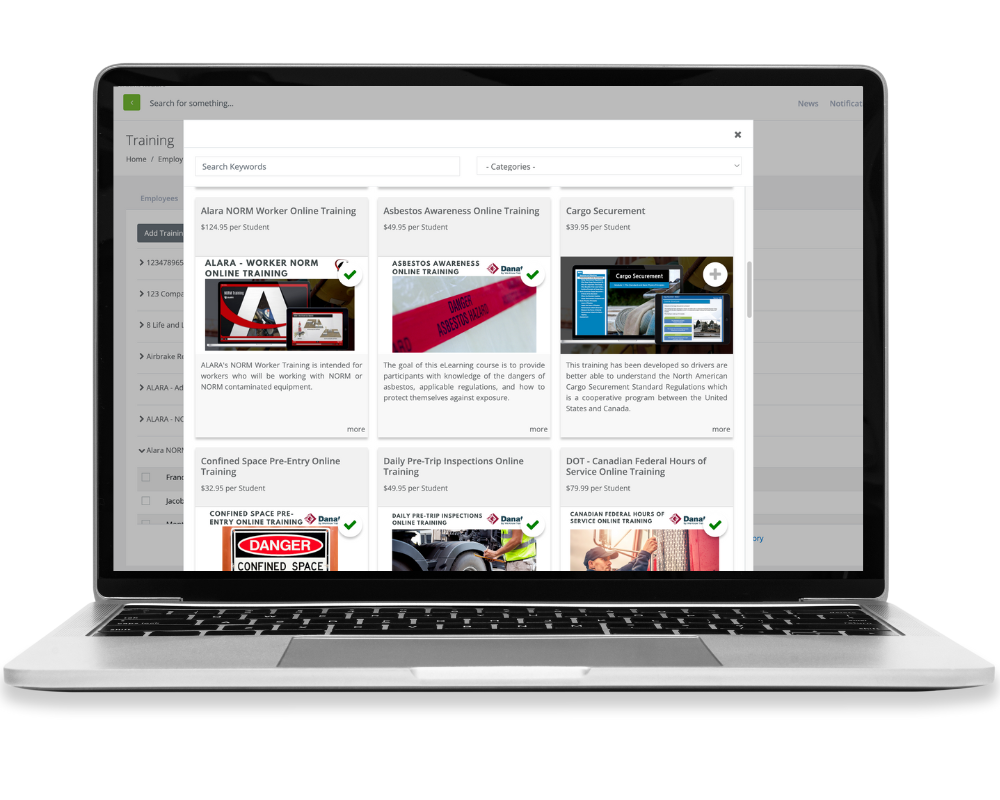 "The job has been delayed because workers are on site with expired tickets."
You need the process to be fast, with one central place to assign training!
Access online training designed by leading experts in the field. 100+ Click Safety, Danatec and ALARA online training courses are available in your Learning Management System to assign anytime. TDG online training, OSHA 10-Hour Training, OSHA 30-Hour Training, WHMIS (GHS), Fall Protection Awareness, Ground Disturbance, and many more.
"I am tired of tracking our training through excel and missing expired certificates."
Track progress of assigned training courses in your Employee Management System.
An email notification is sent to the worker letting them know they have been assigned a training course. Monitor their progress in the LMS to see who has been enrolled, unstarted, started and certified. No extra third-party software needed.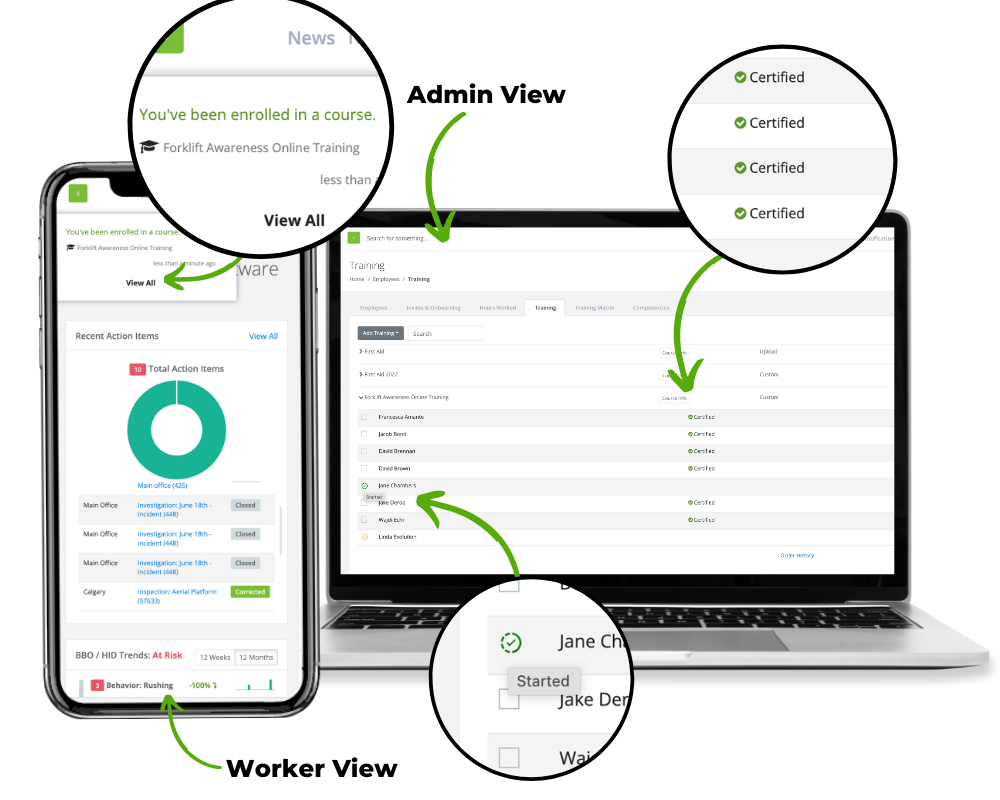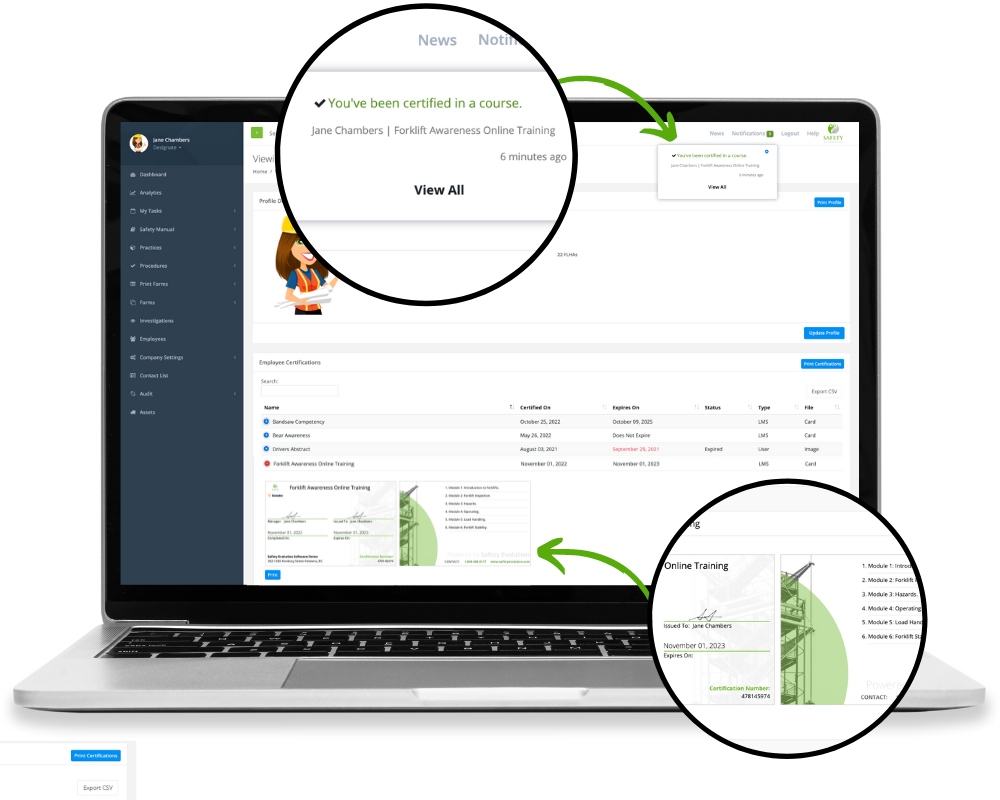 "I'm waiting for the worker to email me proof of the TDG certificate."
Training certificates automatically upload into Workers Profiles & Training Matrix.
Once the worker has been certified, the system will generate a training certificate branded with course details, your company's logo, business details, manager and worker signature. The certificate will be auto-uploaded into the employee profile and training matrix to be accessible by managers and the worker.
"I wish I had a notification to let me know a worker's training is expiring ahead of time."
30-Day Expiry Notifications to management and workers.
New expiry dates are set for certificates within the employee profile and training matrix. The system will send a 30-day and day of expiry notification to the worker and Admin so you can easily setup re-training.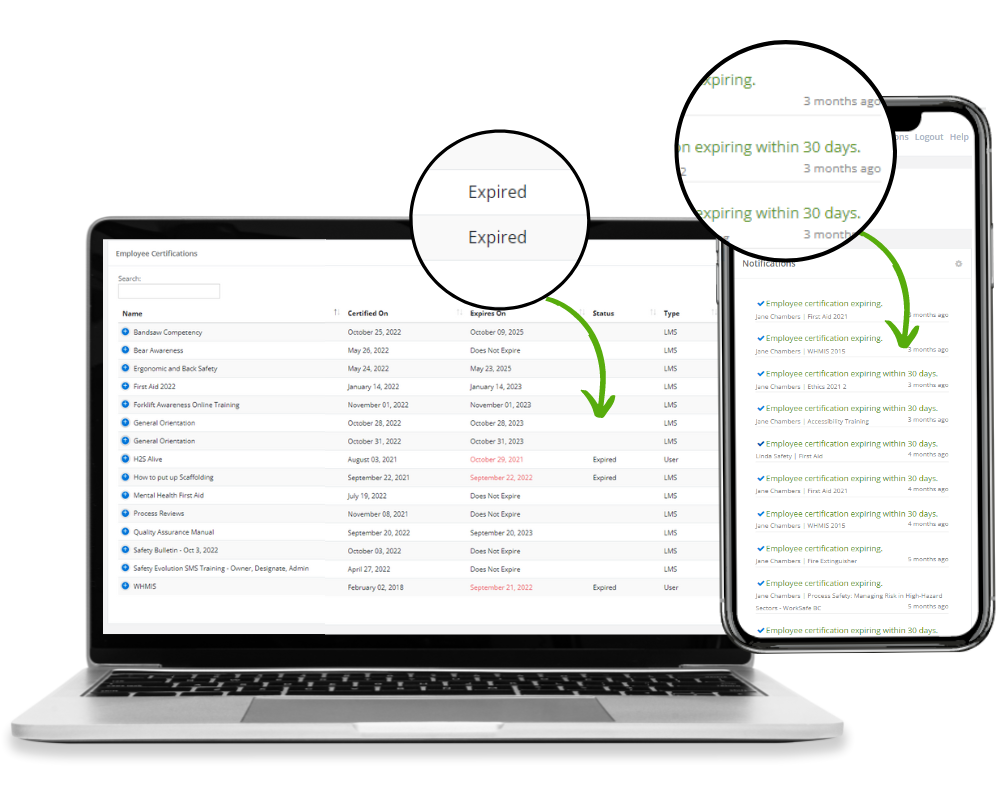 FEATURES
Here's all the good stuff
Premium Training Courses
Access to industry-leading online training courses inside your software. No second login and password necessary.
Assign & Monitor
Track completion of assigned courses from unstarted, started to certified inside your Employee Management System.
Notifications
Workers receive notifications when a course is assigned and when they have been certified.
Auto-generated Certificates
The LMS will generate certificates for your workers once they have been certified in the course.
Employee Profile & Training Matrix
Certificates will automatically upload into workers' profiles and update your training matrix.
30-Day Expiry Notifications
Notifications will be sent to the worker and admins 30 days from expiry and on the day of expiry.
TESTIMONIALS
What our customers say
I no longer have to go to the office or meet an employee on-site to fill out their paperwork. Our new workers have told us how easy it was to do on their laptop from home
Safety Evolution has been a great solution to issues that we were having with risk management and training. The service has been easy, timely and professional. The software has been adaptable for our industry, despite being a unique business/industry to navigate.
Being that I'm fairly new to using Safety Evolution, the support team is always there to help me with any questions. They were able to tell me how to find the training courses I needed. As always they are top-notch!
LEARN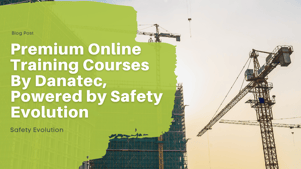 Why are your incident and injury rates still high? There is often a common thread that leads back to the lack of new employee training....
Free Onboarding and Orientation Package
All the tools your team needs to create your company's onboarding and safety orientation for the workplace. Includes: Orientation Powerpoint, site-specific orientation checklists, quiz, training matrix.