Compliance is Stressful, Deploy The

STEP Program

With Ease
Safety Evolution's Exclusive ABC Membership Offer
Step Orientation
New Hire Safety Orientation Build
Automatic Premium Support
Power BI Dashboards
Plus get an additional 18% discount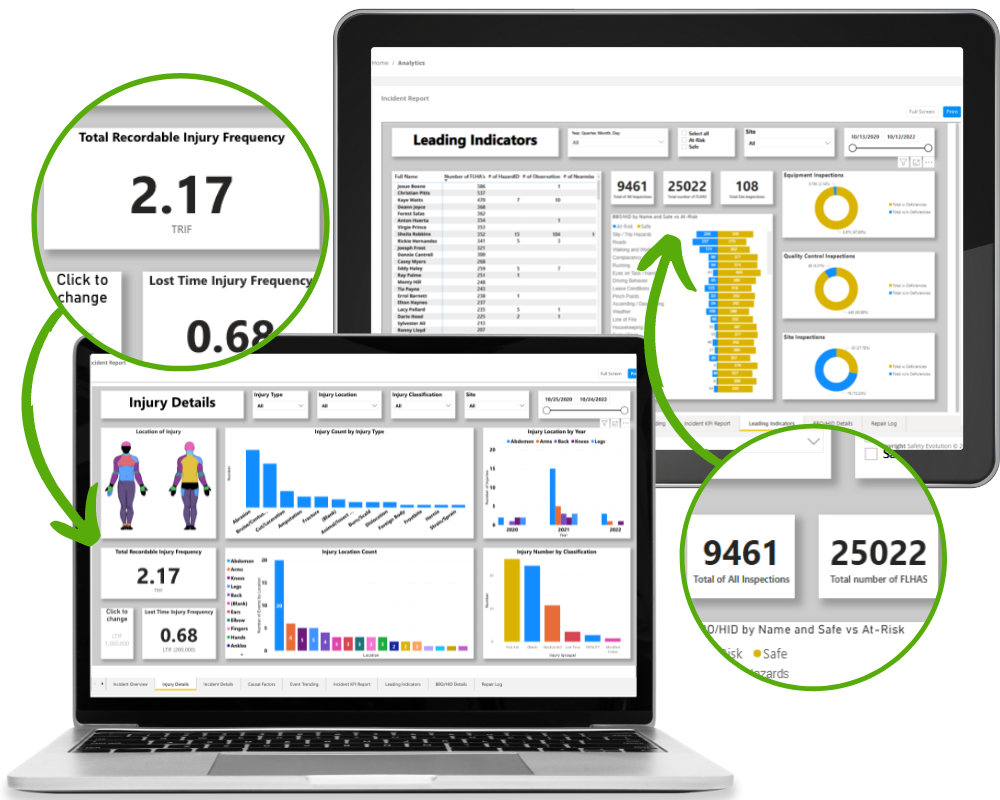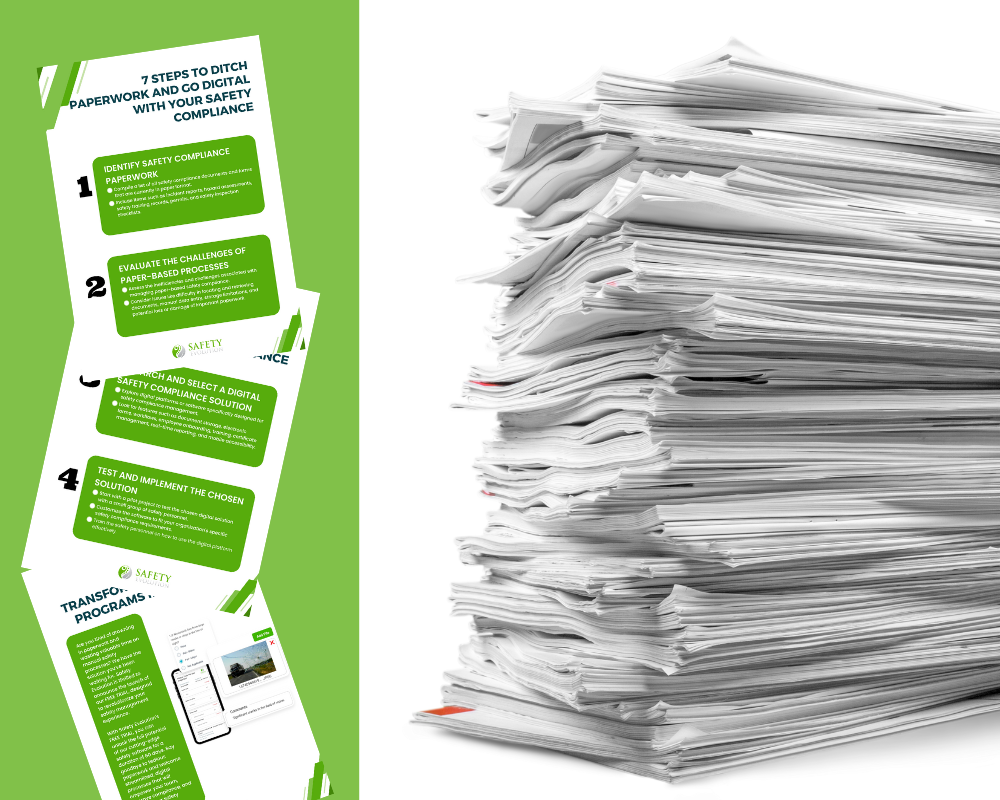 Free Guide
Ditch Paperwork and Go Digital!
Discover the roadmap to a digital transformation of your safety compliance regime in just 7 crucial steps!
Just follow the steps, and we assure you a simplified safety management landscape saving countless hours and increasing operational efficiency. It's time to go digital! Secure your checklist now and kickstart your journey!
"First thing I noticed was how easy and user friendly Safety Evolution is. The foreman, even those who are not computer literate, find it easy to use and therefore they do use it. This is critical so that the foreman can complete their safety forms and get the crew organized for the workday. It allows us to review the documentation from the field in the office, which helps to plan your day. Knowing which sites are performing critical tasks and which are not. I started out knowing nothing about the system and quickly became very proficient with it. All our inquiries and any changes we have asked for have been completed quickly and efficiently. The customer support has been amazing to work with. They have provided tutorials to help educate staff to become even better on the product. I have used many safety applications but this one is the best that I have used by far."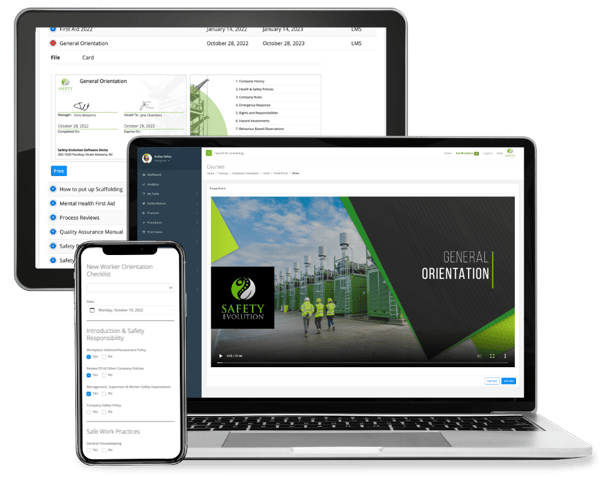 NEW HIRE SAFETY ORIENTATION
Want Consistent Orientations Delivered Every Time?
Looking for an easier way to facilitate safety orientations?
Need better tracking of orientations and certificates?
Struggling to get workers to complete their onboarding checklist?
Integrated Learning Management System
Tired Of Chasing Workers To Get Re-Certified?
Spending hours tracking training through excel and missing expired certificates?
Waiting for the worker to provide proof of the updated OSHA training?
Wish you had a notification to let you know ahead of time training was expiring?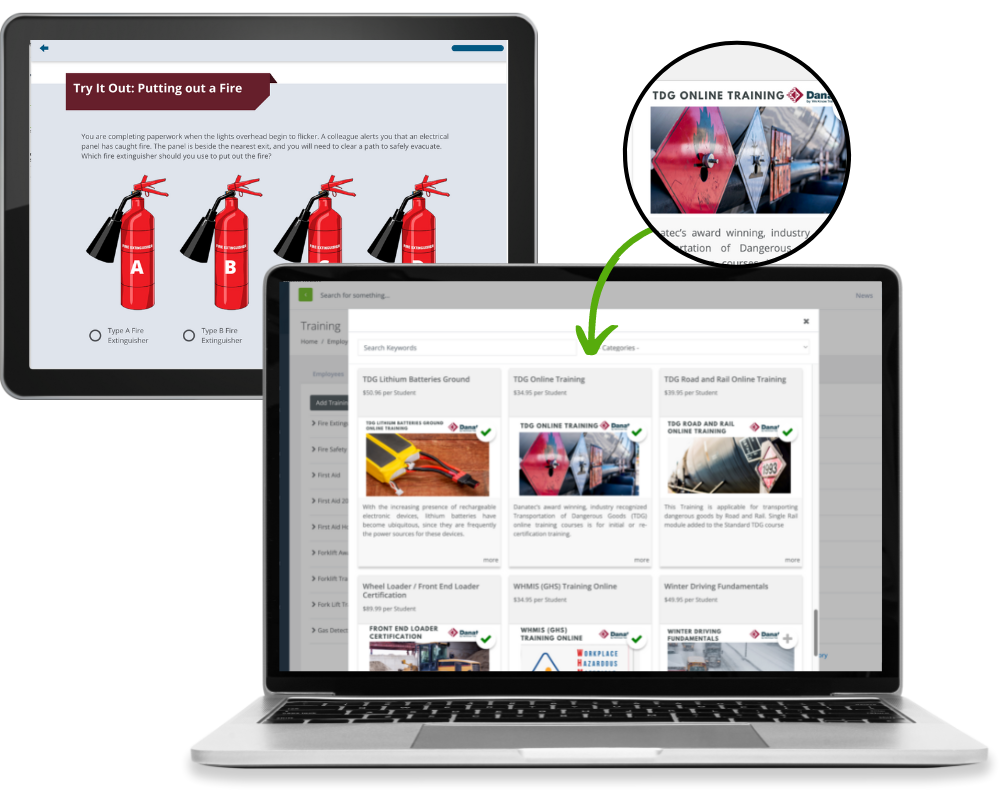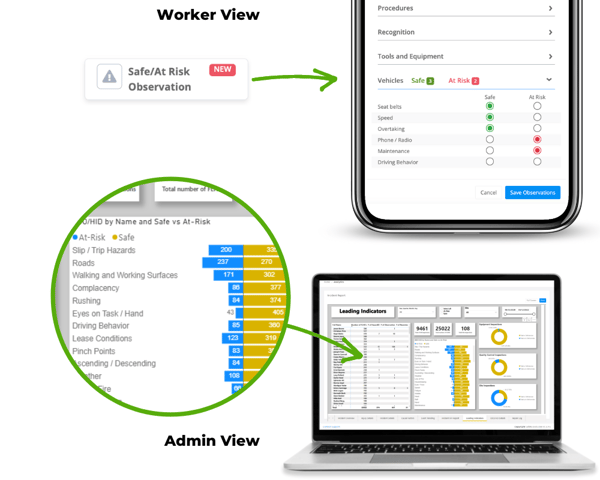 Digital Safety Forms
Struggling To

Implement A BBS Program?
Is your team missing capturing BBS Observations daily?
Are you spending hours gathering forms to analyze trends?
Incident Reporting & Investigations System
Need Help With

Workplace

Incident Investigations?
Are your Incident Reports missing critical information required to perform an Investigation?
Do your Investigations miss the root cause of the event causing incidents to repeat on a regular basis?
Wish you had better data from Investigations to help reduce incident rates and give better insight into trends?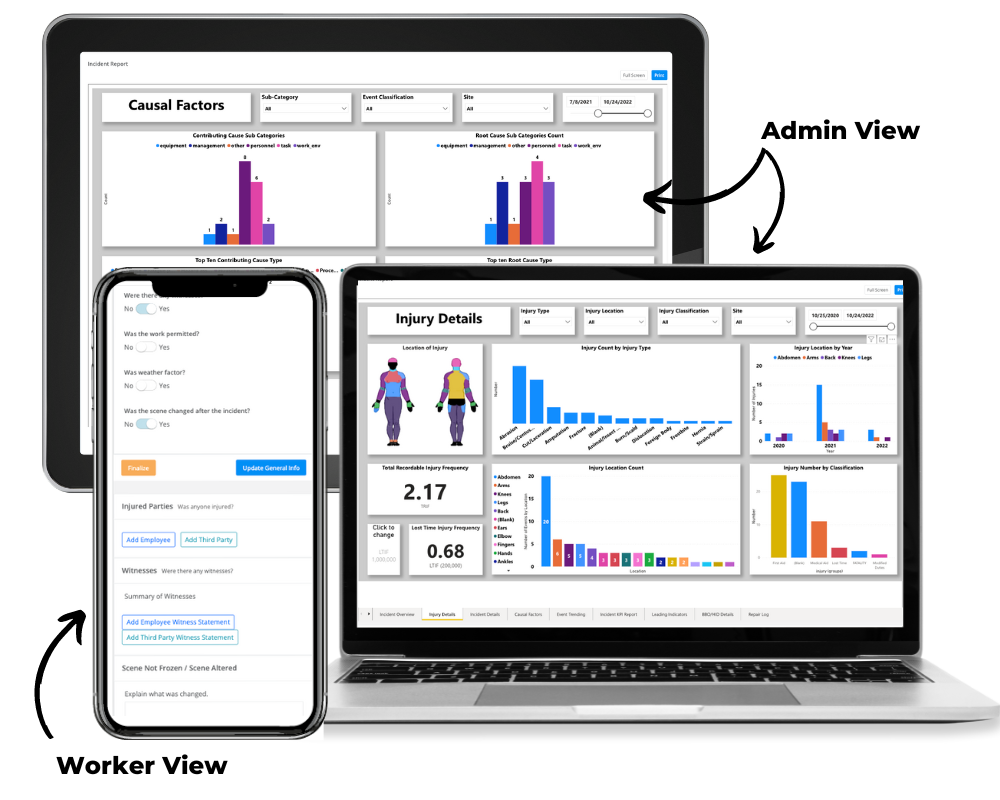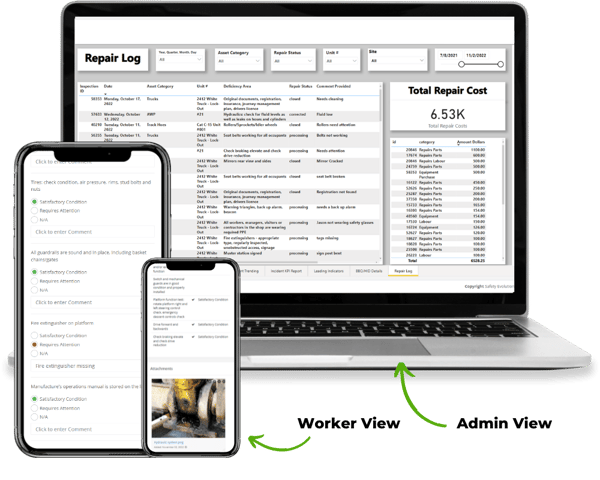 Reduce Equipment Downtime, With Asset Management
Tired of Equipment Inspections Being Missed?
Waiting days to see an equipment inspection?
Under pressure to prove that repairs were completed per OSHA/ manufacturer recommendations?
Do you know how much equipment downtime costs your company?
Offline / Online Mobile App
Chasing Workers For
Missed
Safety Forms?
Hazard assessment & commercial vehicle inspections being missed in the field?
Over-tracking down signatures for safety meetings?
Are forms handed in without critical information?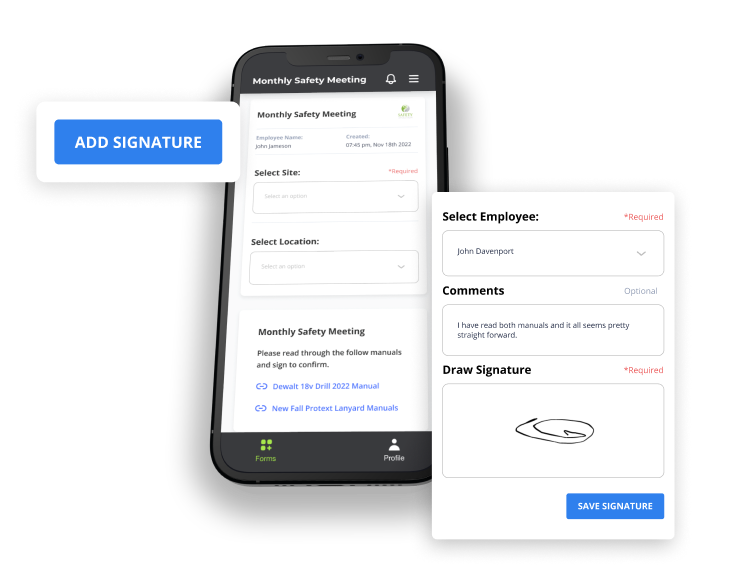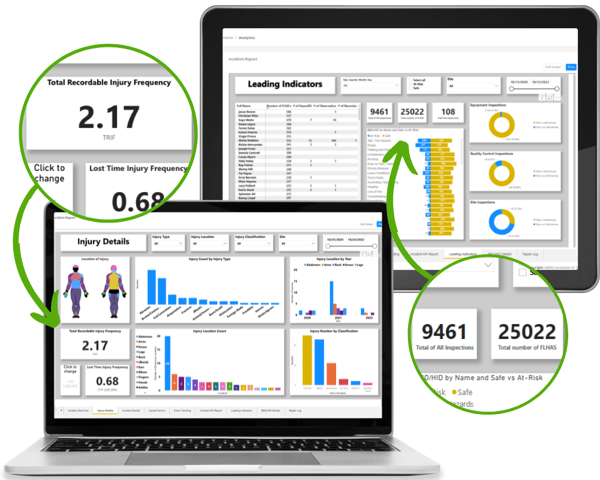 Microsoft PowerBI Dashboards
Want Automated

Leading & Trailing KPIs?
View participation in your safety program for review by site managers.
Auto track Hazard IDs, BBS Observations, Safety Meetings, Near-Misses, Equipment Inspections, Site Inspections, and more.
Trailing Indicators are captured through the Investigation system and include data points on Injury Classification, Body Parts, TRIR, LTIF, Contributing & Root Causal Factors and more.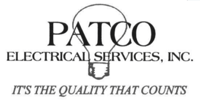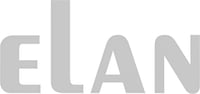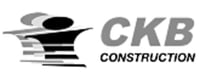 CONTRACTOR
Top 10% of CA licensed HVAC/Mechanical contractors
CONTRACTOR
5-start rated electrical contractor in the
Oklahoma area
CONSTRUCTION
Over 1400 projects delivered in 40 years operating
CONTRACTOR
Goto firm for underground infrastructure
RETURN ON INVESTMENT
Curious how going digital can save you money?
Results
Hours needed managing paper
/yr
Cost to manage safety on paper
$
/yr