Safety Evolution ABC membership offer
ABC Members
Sign up with Safety Evolution to get following:
Free WHMIS Course for all employees
Step Orientation
New Hire Safety Orientation Build
Automatic Premium Support
Power BI Dashboards
Plus get an additional 18% discount
Deploy the STEP program with ease
POWERFUL SAFETY FEATURES
One tool to achieve your Safety Goals
Investing in a high-quality safety system is the smartest business decision you will make. There are not enough person-hours in a week to thoroughly invest in a paper system to truly meet compliance.
New Hire Safety Orientation
Start your new hires with success by training them on ownerships commitment to safety, individual safety accountability, job specific safety rules, and where to locate policies and procedures.
Keep your team safe by ensuring they're trained. Select from certified courses or build and deploy your your own.
Log observations from your phone, tablet, or computer as you're walking through site. Observations are populated in the analytics dashboard and can be shared with everybody from employees to top management.
When an incident occurs we have your back. You're guided through the investigation process. Track down documents, drill down to the root cause, and correct deficiencies. Quickly link supporting documents from the database, and real-time incident KPI dashboard.
Decrease the chances of surprise repairs by scheduling and tracking equipment inspection. Real-time inspections and reports allow your management team to decrease downtime by up to 95%. Identify repairs and assign them. When completed in the action system, records auto-update and upload user manuals and certifications.
Your manuals and forms are available to your key stakeholders and your data is real-time. Gain clarity across organizations, connect your safety, people, and assets, searchable safety documents on every worker's device, and get more for less than paper systems.
Leading and Trailing Indicators
View participation in your safety program for review by site managers. Auto track HazID's, BBS Observations, Near-Misses, equipment inspection deficiencies, total recordable incident rate, lost time incident frequency, and have the data to track more.
Maintain accurate and current records OSHA 300 and 300A logs, safety training, OSHA-required written programs, employee safety policy, incident investigations, equipment inspections, site inspections with action taken, safety orientations, safety pre-planning, loss run analysis, employee exposure and monitoring, Safety committee meeting minutes.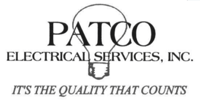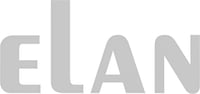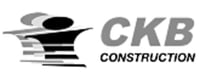 CONTRACTOR
Top 10% of CA licensed HVAC/Mechanical contractors
CONTRACTOR
5-start rated electrical contractor in the
Oklahoma area
CONSTRUCTION
Over 1400 projects delivered in 40 years operating
CONTRACTOR
Goto firm for underground infrastructure
"Safety Evolution Software was the tool we needed to unify our safety program and have a more manageable system. The team at Safety Evolution goes above and beyond and is always available to answer questions, fix problems, and walk you through the tools that you are learning to use."
RETURN ON INVESTMENT
Get the most out of your safety program
Results
Hours needed managing paper
/yr
Cost to manage safety on paper
$
/yr
What Devices does Safety Evolution work on?
Safety Evolution works on any device that has a modern web browser. This includes mobile phones, tablets, and computers.
How long are your plans?
Subscription plans are for 1 year. Multi year options are available upon request.
Can I change my plan later?
We monitor your usage and we are able to make adjustments upon renewal.
Can I download my data?
Yes, you can download your data at anytime and in multiple formats.
How can I learn more about the features?
The best way is to book an appointment from the form above. Otherwise, please watch our demo on demand video series detailing the product features and how they are used.
Want to see more?
Check out our Demo-on-Demand video series for an overview of:
- How Safety Evolution works for your team at the office and in the field.
- How seeing what your team is doing in real-time and with instant alerts will reduce incidents.
- Automate new hire training, orientation & onboarding to get time back in your day.
- Manage equipment downtime with corrective action workflows, notifications and alerts.
- Instant KPI reports & analytics for clients & owners from simple, accurate, and effective reporting with Microsoft PowerBI.
- Digitize your entire safety program to improve accountability.