FREE WORKBOOK & TEMPLATES
Workplace Hazards

Are Just Tragedies Waiting To Happen!
Download your Personal Safety Involvement guide to get workers to see workplace hazards in a new light.
What's Inside:
Framewor

k Roadmap i

n

5 Easy Steps

Template

Worksheet

to document

5 Step

Engagement Strategy

10 Point Checklist

to keep employees motivated

Wallet Cards

to distribute to your team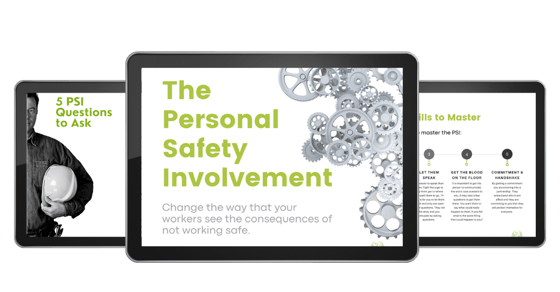 ABOUT
Competencies and BBO's can change behaviour if we can help workers to see the real cost of unsafe work.
My name is David Brennan and in my career as a Safety Professional, I often had to find innovative ways to deal with workers that resisted efforts to get them working safer.
I learned this technique and implemented it with great success.
It only took one conversation using the Personal Safety Involvement to take the most stubborn worker and get them to see that they had bigger reasons to work safer other than me.